Suppliers' price lists are not intended for the eyes of ordinary people: they often contain names that are understandable only to experienced auto parts sellers. So that your customers do not waste time solving puzzles about the manufacturer of auto parts, you can and should adjust the brands after each update of the price lists.
Important! If you DO NOT adjust brands:
The price from the price list does not appear on the product page in the catalog;
The auto part is not displayed in the list of analogues;
The site is not ranked by search engines for low-frequency queries;
The client cannot familiarize himself with the characteristics, applicability, original numbers and other important information.
How to adjust brands correctly?
1. After downloading the price lists, go to the Autocatalog — Brands — Brand adjustment: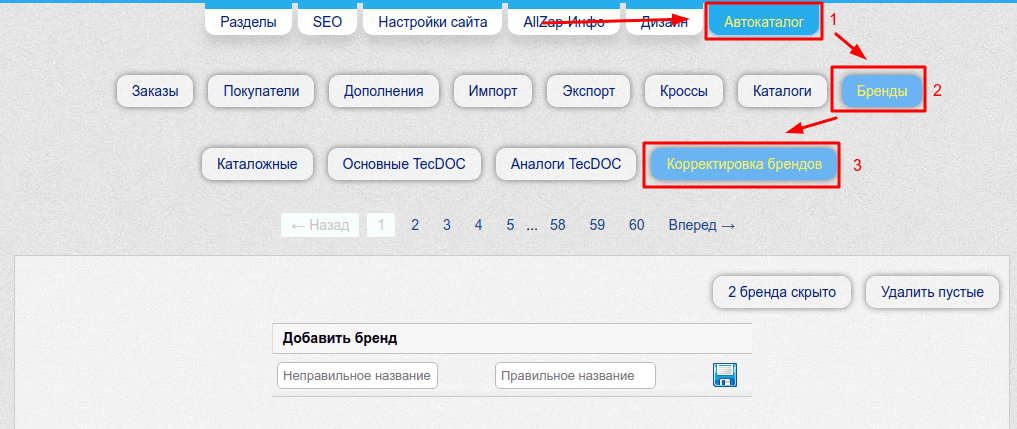 2. Select the brand that needs to be adjusted: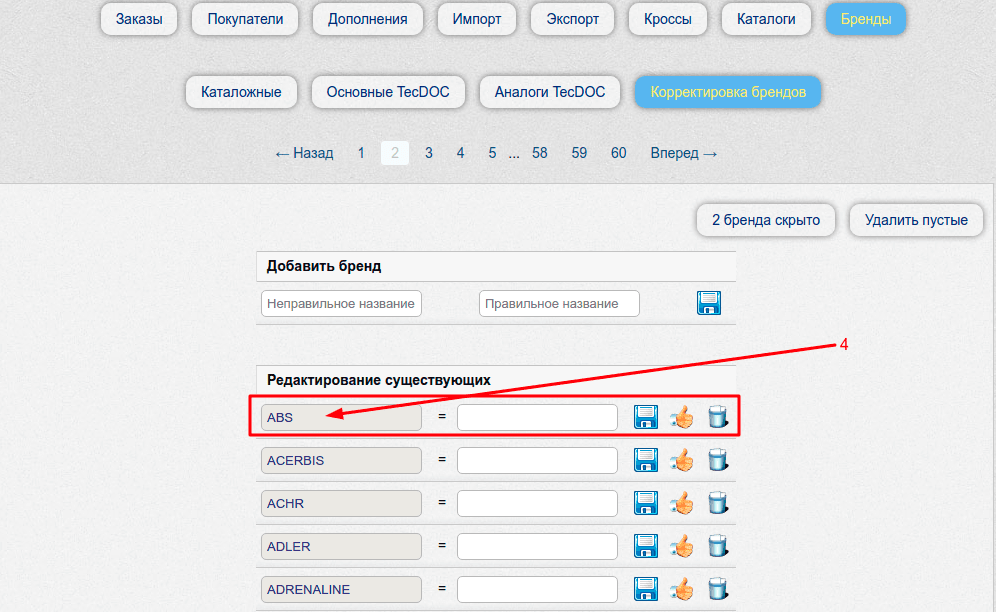 3. Go to the "TecDoc Analogs" tab. Using the alphabetical index and the Ctrl+F key combination, we find the correct spelling: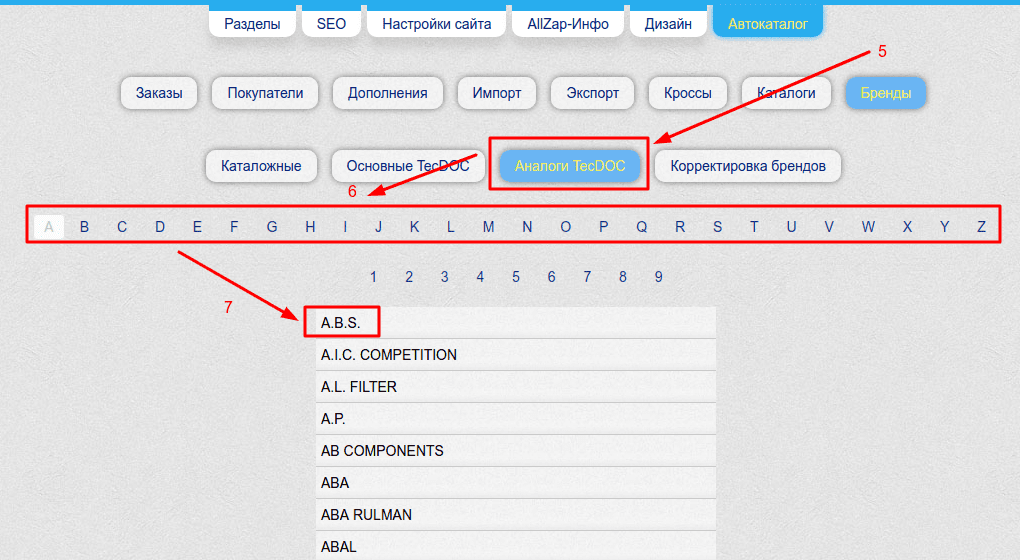 4. Copy the correct brand name and return to the "Brand Adjustment" tab. and paste the value into the empty field. Click the "Save" button: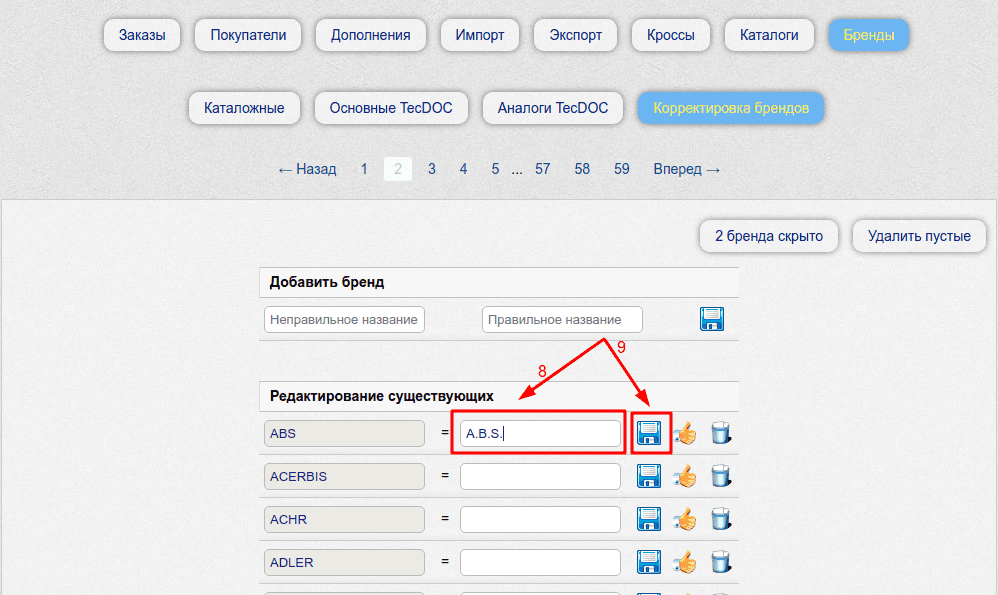 5. To hide brands that are not subject to adjustment, click the "Hide" button
6. To delete an adjustment, click the "Delete" button
7. To change the value in the right field, enter the correct option and click the "Save" button again: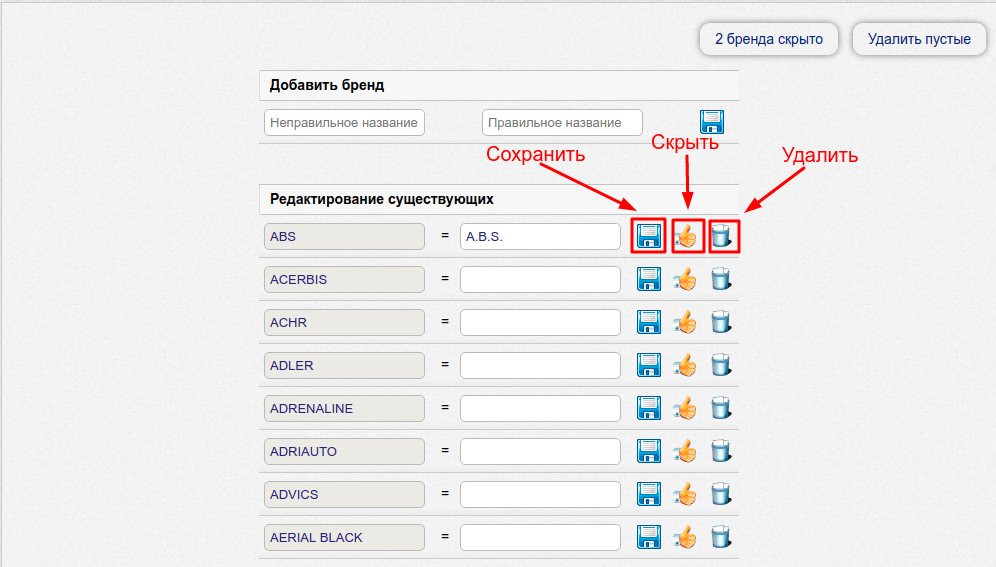 Keep your adjustments in order to make it easier for you and your online store customers to find the right spare part or its equivalent!