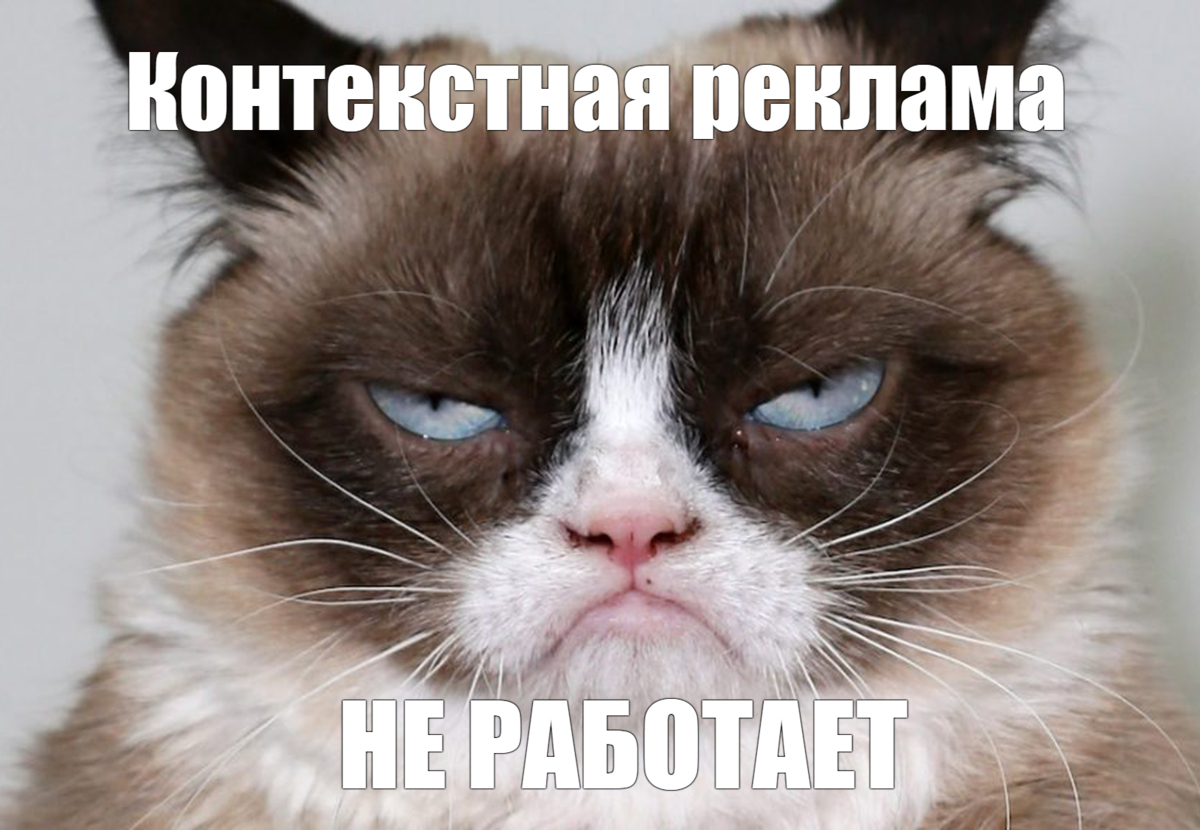 Set up an ad but didn't get any results? Are you paying too much for each application? There is traffic, but no orders?
The article will be useful for those who want to understand why contextual advertising did not live up to expectations, and finally find out if your ppc-person is an asshole, who always talks about some kind of budgets, CTRs, conversions and their coefficients.
Analytics is our everything
To figure out why there is no result, you need to clarify what the result is and how to measure it. Fair enough, the only acceptable outcome for a business owner is money. Therefore, the only measurable result of advertising is the number and cost of actions leading to earning this money, i.e. for sale.
For the theme of auto parts, there are usually three such actions:
order via cart;
call;
Order a callback.
If there are no problems with tracking baskets - there are plenty of Google Analytics capabilities, then analyzing calls is a little more difficult. No, you won't remember who called you. No, nothing will come of it, even if the manager records every call on a piece of paper. No, a label in CRM stating that the client came from the site will not help. The only adequate way to track calls is dynamic call tracking.
To simplify as much as possible, this is a technology that shows each visitor a unique phone number. When a person calls him, a tricky thing links the call to a specific user in the analytics, where there is already information about where the caller came from. What is the result:
you see all calls, including those missed by your managers;
you can listen to and analyze the quality of the call and the work of your manager;
your ppc manager sees which campaigns/keywords perform best and can use this information for optimization;
The advertising system receives information about conversions and seeks to find you people who are ready to make a purchase.
If you don't have call/basket tracking set up, don't read any further.
Traffic
There are situations when there really are visitors on the site, but they do not leave applications and orders. There are two global reasons:
your site is an inconvenient shit where you can't place an order or find a number to call;
Your ad is driving irrelevant traffic.
To rule out the former, follow the customer journey from selection to checkout. Offer to do the same to five friends and a grandmother at the entrance, because the ideal usability is when even a grandmother can make a purchase without question. If no one in the impromptu focus group no problems, go to the second point.
To find out what requests users come to the site for, go to your Google Ads account. On the left panel, click Keywords - Search terms. And carefully study the received report.
If the task was to bring people who want to buy shock absorbers, then the list of requests looks something like this:

If there are shock absorbers for a washing machine, a bicycle, and a mattress in this list, you are paying for irrelevant traffic, i.e. for people who simply do not need your goods. What to do? Work on negative keywords.
Budget
The silliest and most senseless occupation is analytics on small numbers. A normal conversion rate for an online store is 1-3%. It turns out that in order to receive 1-3 applications, you need to bring to the site at least 100 users who have a need to buy, for example, shock absorbers. Those. you can't bring 50 people and get 0.5 applications - these are the very small numbers.
In order for advertising to consistently drive enough traffic to generate the desired number of leads, you need an adequate budget.
If you want to receive, for example, a stable 10 requests per day, then your budget should be equal to the conversion cost multiplied by 10-15. But this does not mean that every day you will receive exactly 10 leads. Some day you will get more, some less, but by the end of the month, the average figure will be about 10 applications per day.
To calculate your starting budget, you can use Result Planner by Google. Alas, the forecast may not be the most accurate, so there is nothing better than the good old test for a couple of weeks.
But being ahead of schedule, you can estimate how many clicks you need to get enough leads and multiply that number by the average cost per click per topic. For example, the average cost per click in auto parts is UAH 3. To get 10 applications, we need 300-400 clicks. We multiply 300-400 by 3 UAH and get the budget900-1200 UAH It is fair to say that the cost of a click, depending on the type of campaign and product category, can vary from 1 to 7 UAH, as well as the conversion rate of the site - from 1 to 5%.
Page relevance
In the context of growing competition for the attention of the client, it is very important to immediately offer the person what he is looking for, i. satisfy his interest and need. For example, if a person is looking for shock absorbers for a BMW 5, after clicking on the ad, he should be taken to a page that contains all the offers for shock absorbers for his car. No, not on the main page. No, not all BMW parts. Will he find it? No, it won't. Because it won't look. Why waste time if a page with all shock absorbers is open in the next tab, where he sees the price and delivery time, can order or call?
Would you like to buy from yourself?
And the last, probably the most important question, but honestly - would you buy from yourself? How are you better than your competitors who have a lower price, faster and free delivery, a free perfume and a discount on your next purchase?
Contextual advertising is a tool that, if used correctly, will lead an interested user. Whether the user becomes your client or not depends only on you! Pay for the delivery of the order or pay for the application two or three times more expensive - you also choose.
So, is it mu*ak or not?
When delegating contextual advertising settings to a contracting company or a highly qualified expert from a freelance exchange, the best option would be to independently understand the basics of contextual advertising in order to understand the principle of operation and the capabilities of this tool. So you can at least roughly understand what a specialist does and what you pay him money for.
In order to make sure that the PPC specialist is working diligently on your account, go to your Google Ads account again, select the Change history tab on the left panel. We choose the period of time that we are interested in.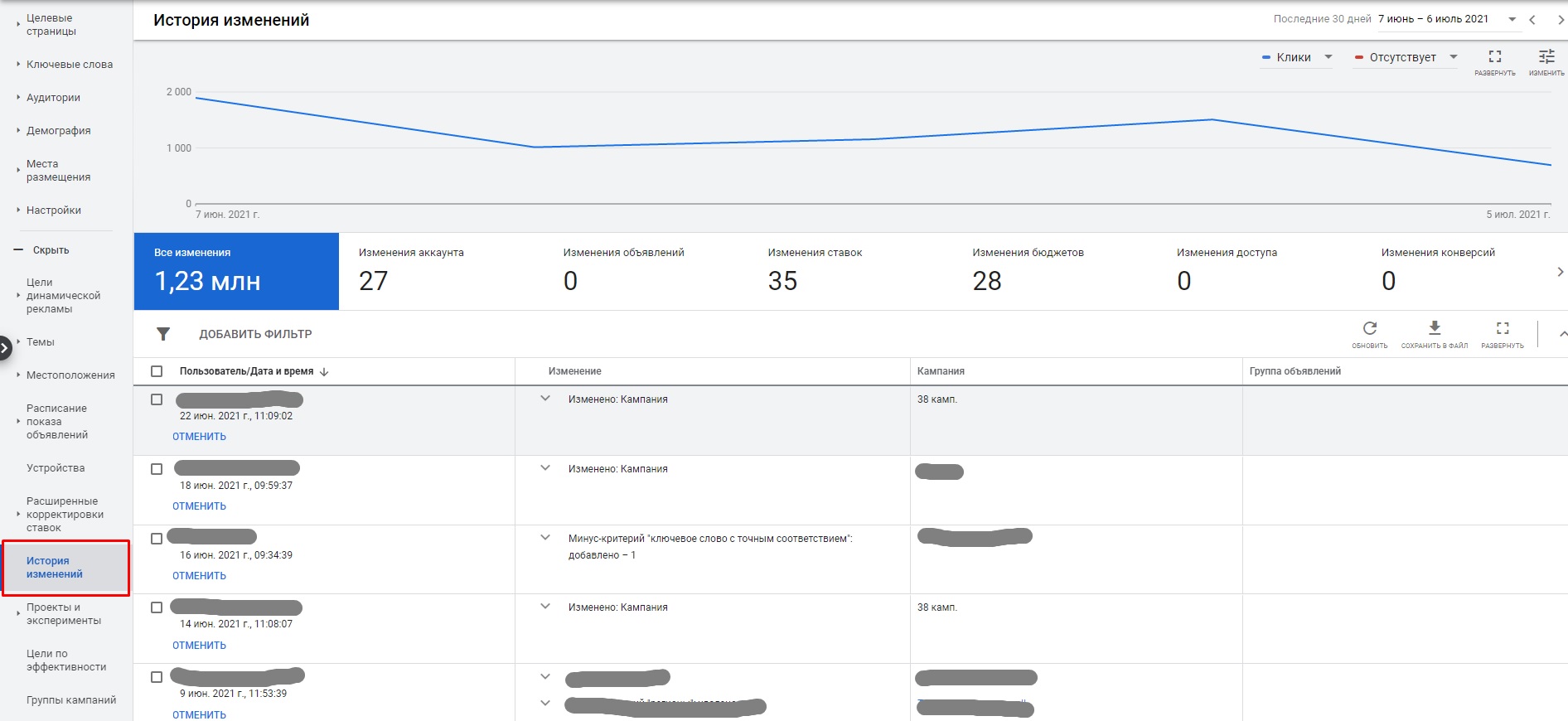 If bids and budgets are adjusted, negative keywords are added, strategies are changing, and in general, the work is in full swing, most likely your PPC manager is doing a great job and is trying to lead you to the desired result. If nothing has happened in the history of changes since the last revolution, it seems that your PPC-chic is still f*ck ;)