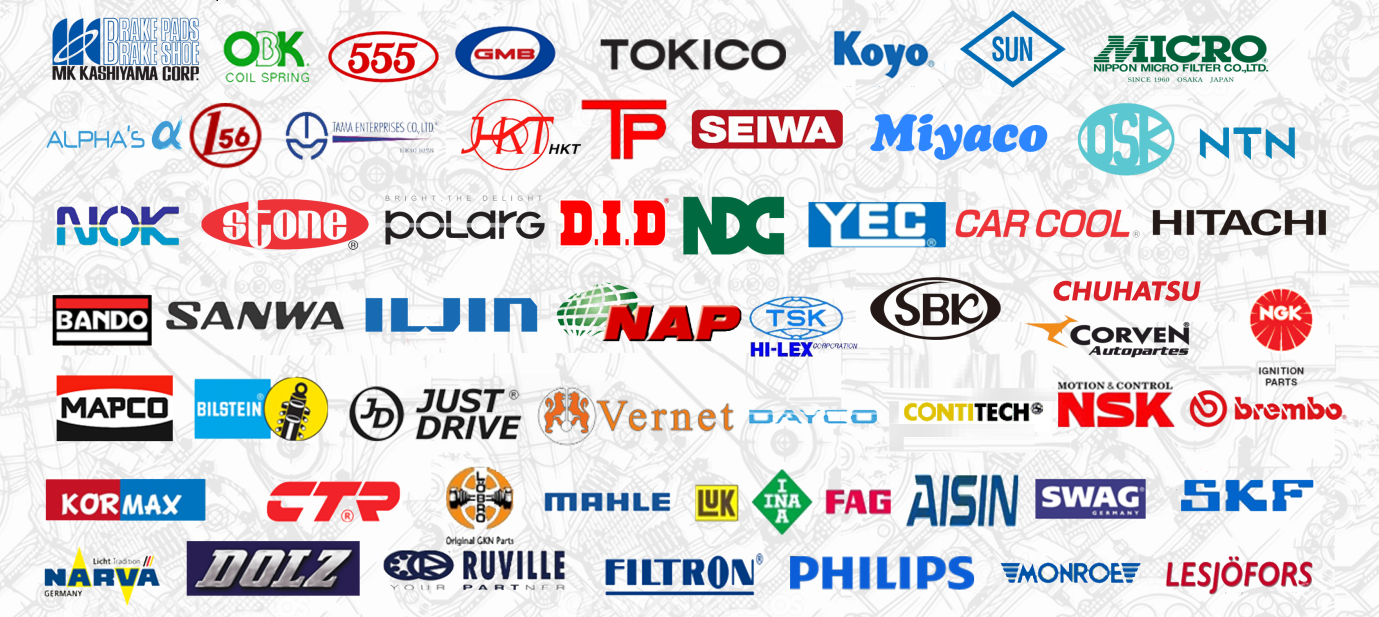 Many sellers and buyers of automotive parts have heard about TecDoc non-original spare parts catalog databases. The resource is rightly called one of the most extensive search engines for various car brands, which has combined information about hundreds of independent manufacturers.
A bit of history
The creator of a unique information product in the world of analog parts is the German company TecDoc Informations System GmbH, founded in 1994 by several leading manufacturers of automotive parts.
Over time, the firm has taken a leading position in providing information about the automotive business on the continent and beyond. It is no coincidence that TecDoc's information product is called "Google for the Aftermarket" - it really differs in the utmost completeness of data.
In order to combine hundreds of thousands of spare parts for the secondary market for cars and trucks into a common database, specialists have done a truly tremendous job. So, in particular, numerous standards (universal approaches) to the formation of articles, product lines and approaches to determining the interchangeability of components and parts were developed and put into practice.
This work was carried out and continues in close cooperation with manufacturers and dealers of parts, as well as car service specialists. The result is so satisfying for representatives of various fields that it is recommended by the European Union of Automobile Parts Suppliers (CLEPA) as universal.
TecDoc Advantages
The value of TecDoc products is that they are useful to different users:
Parts manufacturers;
For dealers;
Car services;
Retailers;
Consumers.
The constant updating of catalogs allows you to receive up-to-date information about the produced analog spare parts. Structurally, TecDoc is a search tree for spare parts by a number of parameters (brands, models, units, groups, etc.). The availability of information about crosses (replacements) makes it easy to find the whole variety of alternative options from different manufacturers.
Among the benefits of TecDoc recognized by customers:
Very large (millions of items) selection of non-original spare parts;
The ability to quickly and correctly select alternatives by a unique number of the original part;
Selection of relevant offers for the maintenance of a particular car (or its assembly) "as a set";
Good visualization (photos and diagrams), as well as a technical description of the items "from the manufacturer" enough for customers;
Providing additional information on maintenance, etc.;
Multilingual resource provides ease of use for customers from different countries.
Despite the popularity and wide distribution of TecDoc, it still cannot be called an extremely comprehensive database of auto parts - analogues. The fact is that the presentation of information on the pages of the resource takes place on a commercial basis: manufacturers pay for the opportunity to present their spare parts on the pages and must comply with a number of strict requirements (primarily, information support and reliability).
Several thousand firms (with each new actual version the number may be adjusted) have agreed to these conditions. Some have decided that their own marketing efforts or presence on other resources is enough for them. Such manufacturers provide their own catalogs, or the seller composes them independently and provides correct cross-links. "Financial filter" has not only a commercial component, but also allows you to weed out the majority of unscrupulous firms that or do not want to "spread" funds or simply will not pass the strict selection criteria of TecDoc.
For sellers who have their own developed "from scratch" Internet resource, TecDoc is also paid. However, there are options that allow you to save a lot, for example, renting a ready-made online auto parts store based on Allzap CMS 2.0.