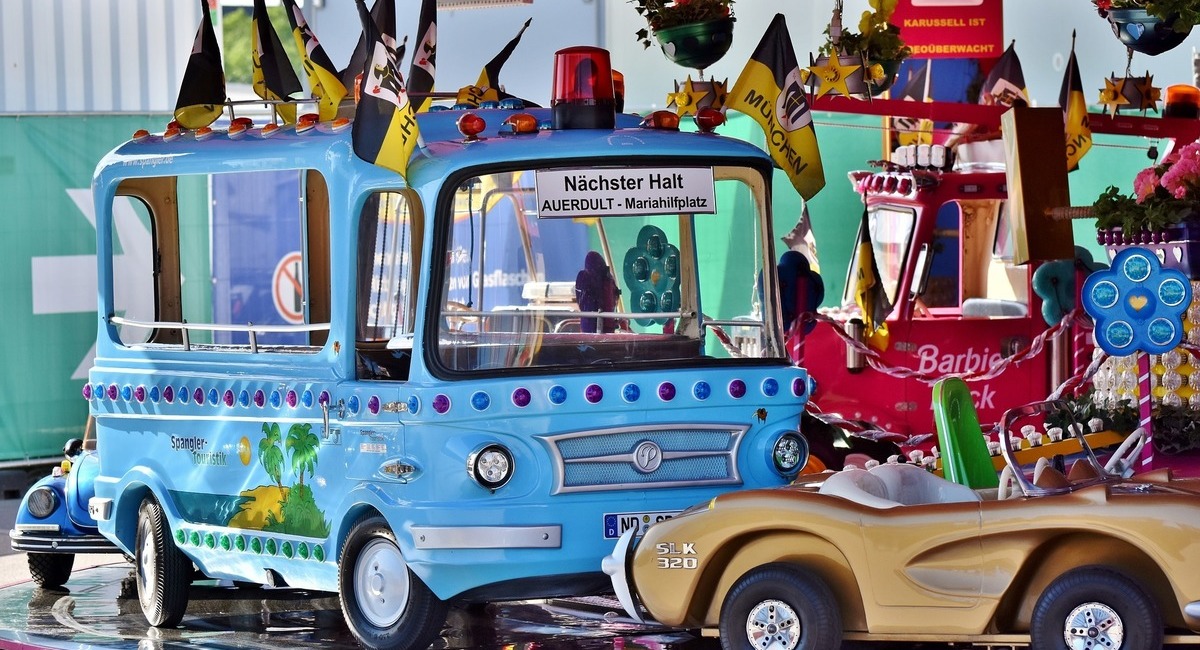 SEO and PPC - certainly effective, but not the easiest and certainly not the cheapest way to attract customers for an online auto parts store. Not every entrepreneur is ready to invest money that has not yet been earned in promotion. To make your online start productive, we have selected five ways that will help you get your first orders at minimal cost and without involving specialists.
Portals and price aggregators
Price aggregators are Internet resources that collect information about goods and prices in order to provide it to the user in a form convenient for comparison. These are a kind of huge electronic catalogs that accumulate information about a variety of offers from various sellers.
Using price aggregators is a great start for young online stores operating in low margin conditions.
TOP portals and aggregators for the sale of spare parts
allzap.ua
avto.pro
zapchasti.ria.com
zapchast.com.ua
ab.ua (Autobazaar)
zzap.ru
autobaraholka.com
usedauto.com.ua
avtoprom.ua
hotline.ua
prom.ua
ek.ua
price.ua
m.ua
rozetka.com.ua
Pros
Interested target audience;
High chance of conversion.
Cons
Mandatory price listing in XML, YML or other formats;
The need to adjust prices in conditions of dumping: it is unlikely that a client will buy a product from you if he sees a lower price from a competitor.

---
Allzap CMS has the functionality of flexible markup and automatic upload of price lists with support for the formats necessary for adding to popular ;portals
Try it for FREE!
%INSTAL_FORM%
---
Cost
Each site has its own pricing policy. Conventionally, approaches to pricing can be divided into three types:
Pay per view;
Pay for a visit to your site;
Payment for a completed order.
The average cost of an order attracted with the help of aggregators ranges from 27 to 250 UAH.
Ads
Ads boards - an Internet resource where anyone can post information about their products and services. Boards are paid and free. They are distinguished by high attendance, due to the fact that they often occupy the top positions in the TOP of search results.
TOP boards for selling spare parts
olx.ua
obyava.ua
buy.ukr
ukrgo.com
all.biz
kidsstaff.com.ua
ukrmarket.net
bazaar.ua
place.ua
doski.ua
bboard.com.ua
inforico.com.ua
udt.com.ua
kloomba.com
erabiz.com
ss.ua
prosto.ua
besplatka.ua
Pros
High board traffic;
Users interested in goods and services;
Cons
Ad limit;
Careful moderation;
Low level, and in some cases, complete lack of placement automation.
Cost
Forums
Forum or web forum - an Internet resource that serves as a platform for communication between people connected by common interests. It is difficult to find a more loyal audience than users of a forum dedicated to the repair of a particular brand of car.
However, you should not start selling immediately after registering on the forum, most likely the moderator will consider you a spammer and block your account. To get started, get comfortable on the site, chat with the old-timers, earn credibility and trust. The best option is selling through referrals, selection assistance and expert opinion.
You can also advertise on the forums. There are special threads for this. You can become a section sponsor or place a banner with a link to your site & nbsp; - it all depends on the forum policy.
Examples of client search forums
tuning.lviv.ua/forum
autoforum.info
www.bmwclub.com/forums
accord-russia.ru
forum.avtolyubiteli.com
www.peugeot-207-club.ru/forum
highlander-autoclub.ru/forum/index.php
haval-forum.ru/index.php
avtoforum.kiev.ua
forum.autoua.net
Pros
High audience loyalty;
Zero customer acquisition cost.
Cons
Hard moderation:on lively forums, moderators are careful to ensure that the communication area does not turn into a place for free advertising;
High-quality communication with potential customers takes a lot of time.
Cost
Advertising - from 50 UAH;
Chat with other members is free, priceless.
Social networks
Social network - an online platform for communication and building relationships between people. According to the latest data from Mediakix, on average, people spend about 143 minutes on social networks every day. There are more than enough opportunities for sales: from maintaining a page to targeted advertising. Shoot videos, publish interesting posts, invest in popularizing your content - over time, this will bear fruit.
In Internet marketing, working with social networks has formed a separate area - SMM (Social Media Marketing), which brings a stable income to both large and small companies.
TOP social networks for selling spare parts
drive2.ru
instagram.com
facebook.com
telegram.org
youtube.com
Pros
Simplicity and transparency of the formation of loyal in relation to the brand of the audience;
Extensive opportunities for generating and popularizing high-quality content;
Low customer acquisition costs with smart account and campaign management.
Cons
Skills and experience are needed for high-quality work with targeted advertising;
At the initial stage, you will need a large budget to attract customers.
Cost
Email and SMS campaigns
Newsletters are a popular way of communicating with a client, which is based on sending the same notification to a large number of people. As a rule, these are letters or messages about discounts, promotions, special offers. To send a notification, you need to have the recipient's contacts, so applying this method will not work right away. Motivate users to register on the site, this will help to collect a database of email addresses and phone numbers.
TOP mailing services
unisender.com
esputnik.com
sendpulse.ua
mailchimp.com
turbosms.ua
getresponse.ru
Pros
High conversion rate in the presence of a base of interested contacts;
Low customer acquisition cost.
Cons
The method is relevant only for those who have an established contact base;
The collection of the base takes from 6 to 12 months;
Some services do not have a Russian version of the interface.
Cost
0 UAH when sending a small number of letters;
From 500 to 2000 UAH, depending on the number of letters and the terms of use of the service.
Submit your application
The manager will contact you to make the best presentation in the world